Jakarta, Indonesia
Basic Copperplate and The Art of Origata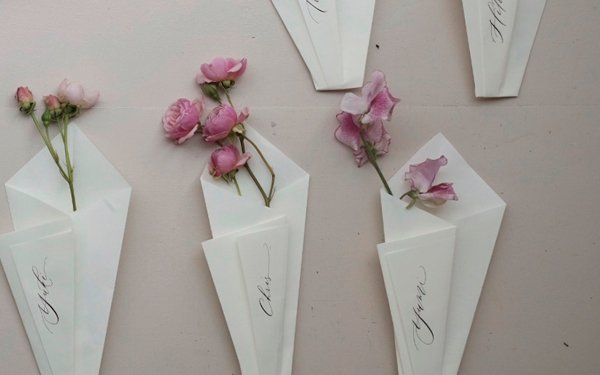 開催
Saturday, 26 Jan 2019
13:00 — 16:00
Ruang Dua Sembilan @ruangduasembilan
Jl. Mandala Utara no. 29A
Jakarta, Indonesia
概要
Origata is an ancient Japanese gift wrapping art with nearly 600 years of history It is the method of wrapping gifts with handmade paper without the use of scissors, tape or glue.
This workshop will focus on how to combine the art of calligraphy and origata, and a collaboration floral installation by my favorite floral artist Lianggono, (@lianggono)
You will learn the basic of copperplate style calligraphy, 2 ways of Origata fold for flowers, seeds and nibs wrapping, and a corner for flat lay photoshoot after the workshop.
All materials and tools will be provided in the workshop.
*due to the limited space, this workshop is on a first come first served basis.