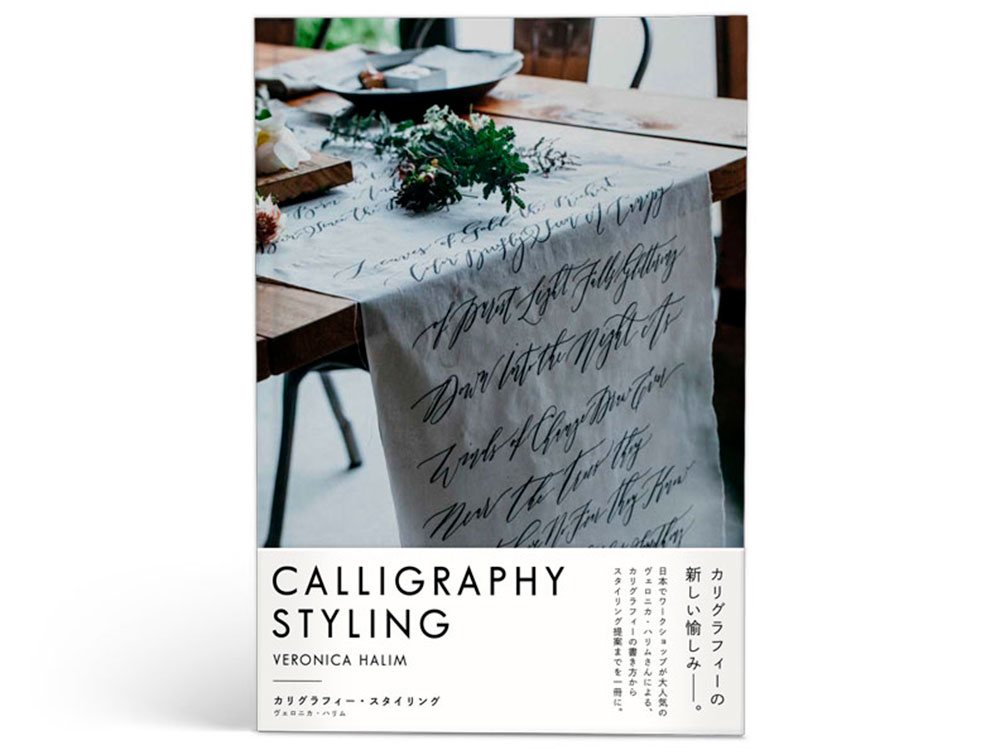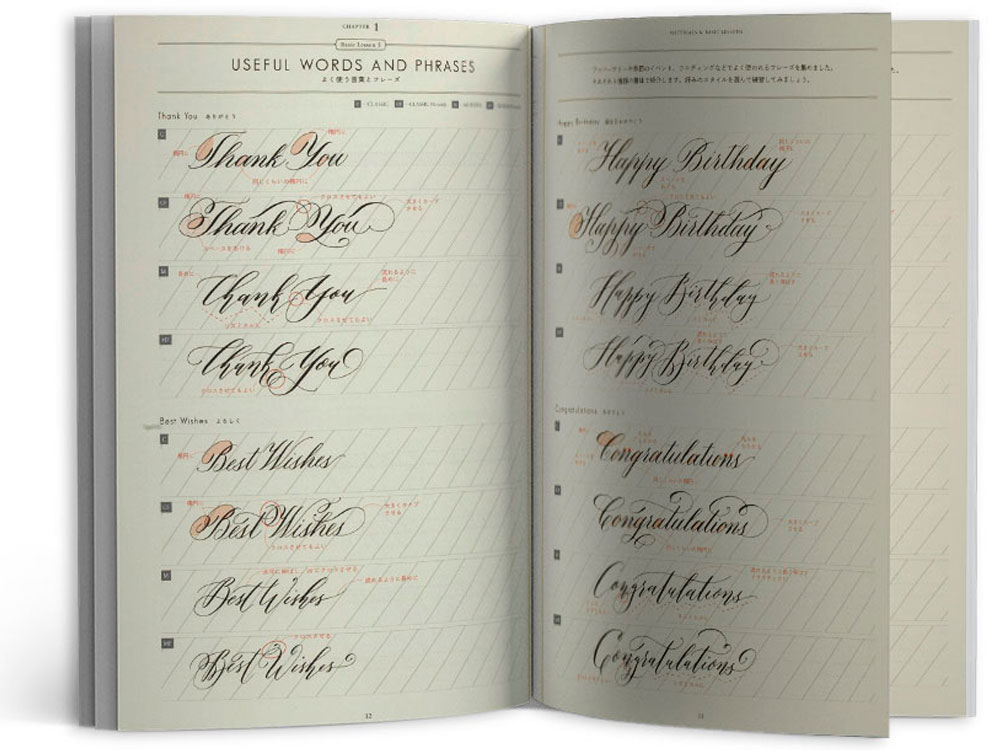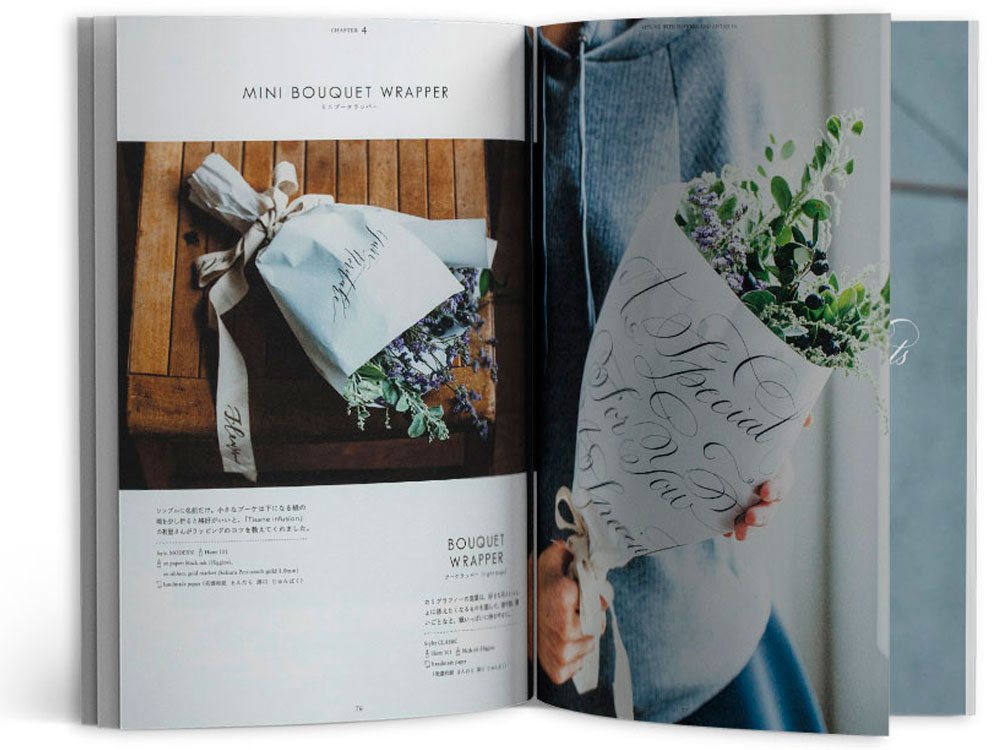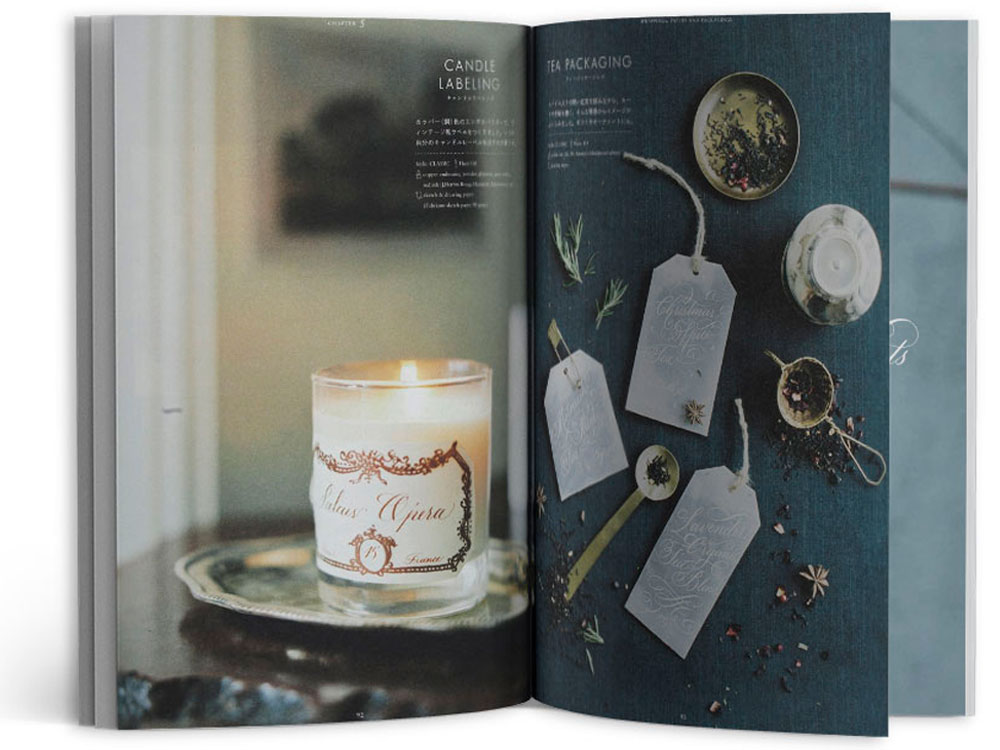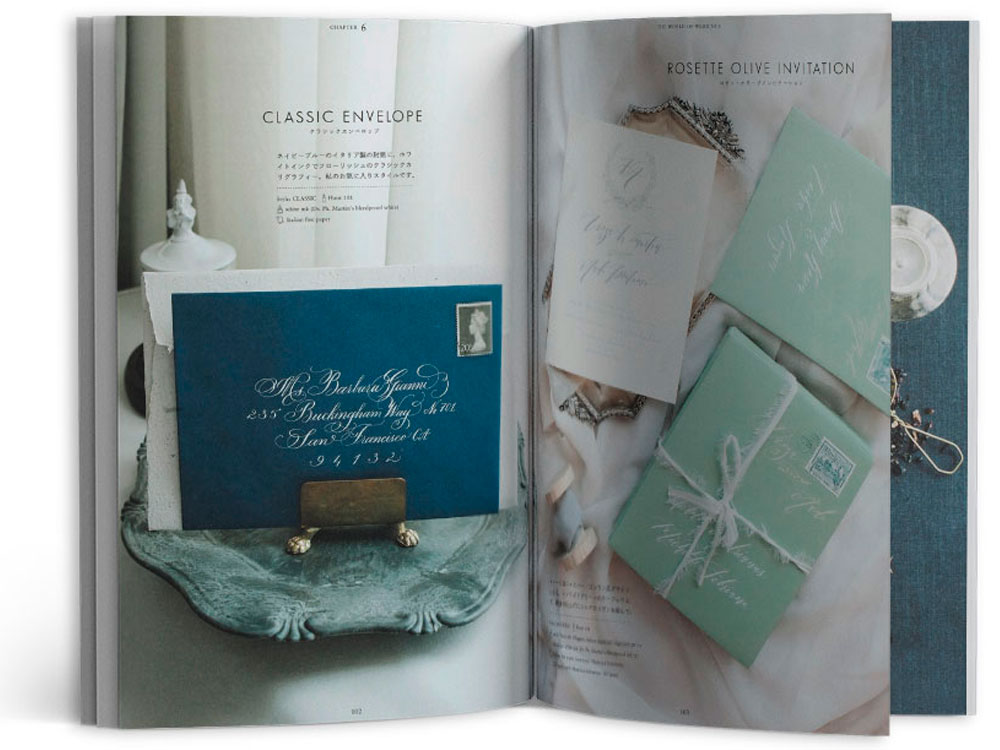 Calligraphy Styling
カリグラフィー・スタイリング
After conducting many workshops around Japan, Veronica was given a chance by Shufunotomo to publish a book on calligraphy and styling.
The goal of this book is to introduce the many ways to apply calligraphy in daily life situations. Starting with the basics on how to use pointed pen, materials needed as well as the strokes sequences to construct Copperplate and Modern calligraphy scripts, all the way to applying these skills to create items such as packaging labels, placecards, menus, greeting cards, invitations and many more.
This book is now available for purchase online as well as bookstores all around Japan. It is also available in Kinokuniya Indonesia.
Chapter 1
Materials and Basic Lessons
Chapter 2
Card Ideas and Paper Ornaments
Chapter 3
Monograms and Stationeries
Chapter 4
Styling with Flowers and Antiques
Chapter 5
Wrappings, Papers and Packagings
Chapter 6
The World of Weddings
Chapter 7
Small Gathering and Entertaining